Something is happening
Do not miss our last French Film Days screening! Our monthly French film screenings come to an end this month. The movie is followed by a cine debate, organised in collaboration with Le Grenier à Pain!
In July, come and see Something is happening by Anne Alix, which was released in 2018. This movie is proposed to you by the Alliance Française Malte-Méditerranée, Spazju Kreattiv and the French Embassy in Malta, in collaboration with the Institut Français. Do not miss our screening on Wednesday 20th July at 7:30 pm at Spazju Kreattiv Cinema!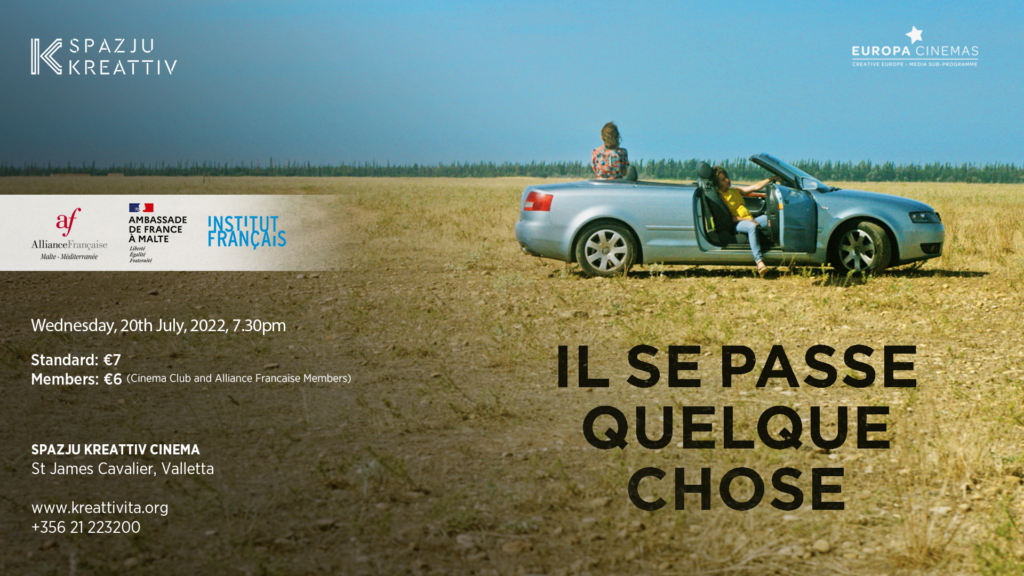 Il se passe quelque chose
Wednesday, 20th July at 7.30 pm at Spazju Kreattiv Cinema
Full Price: €7 – Member price: €6
In French with English subtitles
Irma, who doesn't seem to find her place in the world crosses paths with Dolores, a free and uninhibited woman who is on a mission to write a gay-friendly travel guide on a forgotten area in Provence.
Meet us after the movie at the 131 City Lounge for our monthly cine-debate discussing the movie, organised with our partner Le Grenier à Pain!
See you there!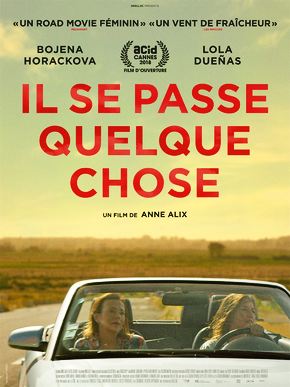 We will see you again for our next French Film Days season in September 2022, stay tuned for the program!
Follow us on social media to be the first to know about next year's screenings!
---