DELF
What is the DELF diploma?
The DELF is a French diploma valid for life and recognized worldwide. The DELF improves your CV and allows you to study, work in or immigrate to a French-speaking country.
Listen to the reasons why our students took the DELF exam and how it helped them in their studies or careers!
There are three types of the DELF exam:
DELF Tout Public (TP): for adults who wish to assess their French language skills for personal or professional reasons. Level A1 to B2.
DELF Junior: for teenagers from 11 to 17. Level A1 to B2.
DELF Prim: for children from 7 to 12. Level A1.1, A1 and A2.
Get more information about the different DELF exams, as well as mock-up exams on the website of France Education International :
Get your DELF diplomas with the Alliance Française de Malte-Méditerranée
Three sessions are held every year at the Alliance Française de Malte-Méditerranée.
Download your application form below and send it to [email protected]
DELF Junior – next sessions :
DELF / DALF Tout public – next sessions :
DELF Prim – next session :
The DELF examination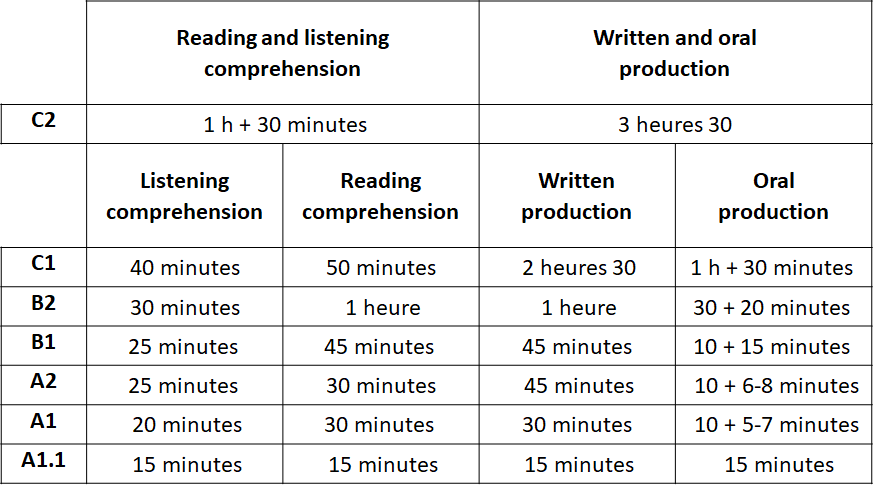 All communication prior to and after the exam is done via email. Late applications will be received against a fee of €10.
Exams are held at AFMM in Marsa and/or in our examination centres :
Registration fees for the DELF / DALF exams are not refundable and non-transferable.
The dates of the written / oral exams are final and cannot be changed.
Candidates must be punctual otherwise the exam will not be valid.
Candidates are to bring their ID card and writing material with them on the day of the exam
In the case of a candidate who is taken ill on the day of the exam, he/she should contact the Alliance Française to verify if arrangements can be made to sit for the exam at the next scheduled session.