Our weekly newsletter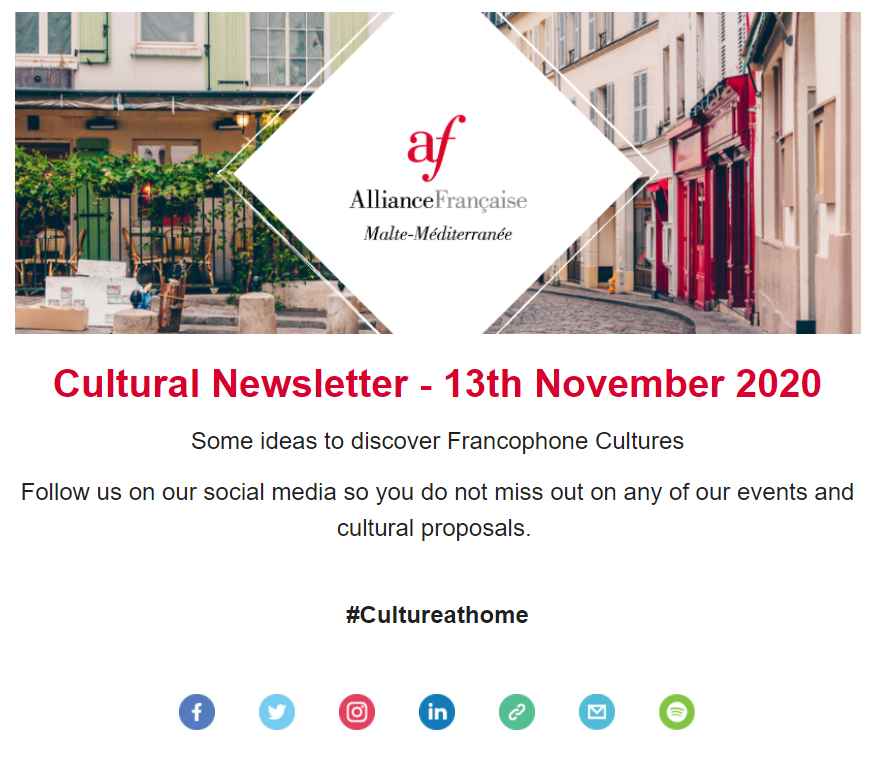 Stay up to date with the Francophone cultural world and our upcoming events.
Every week, we select for our members interesting content to discover French-speaking literature, cinema, music, live shows…The best way to improve your French while entertaining yourself!
If you want to receive our newsletter every Friday, become a member of the Alliance Française de Malte-Méditerranée. You want to see how our weekly newsletter looks like? Request to receive our latest newsletter by filling the form below.
If you wish to receive our latest newsletter, please provide your email below.