A wonderful performance at the opening concert of the Bir Miftuh International Music Festival !
After a difficult period, Din L-Art Helwa returns with the 24th edition of the Bir Miftuh International Music Festival. The opening concert will take place on Saturday, May 20th at 7:30 pm in the beautiful Santa Marija's Chapel with three talented artists: the violinist Anya Gerter, the cellist Julie Sévilla-Fraysse and the mezzo soprano Clare Ghigo!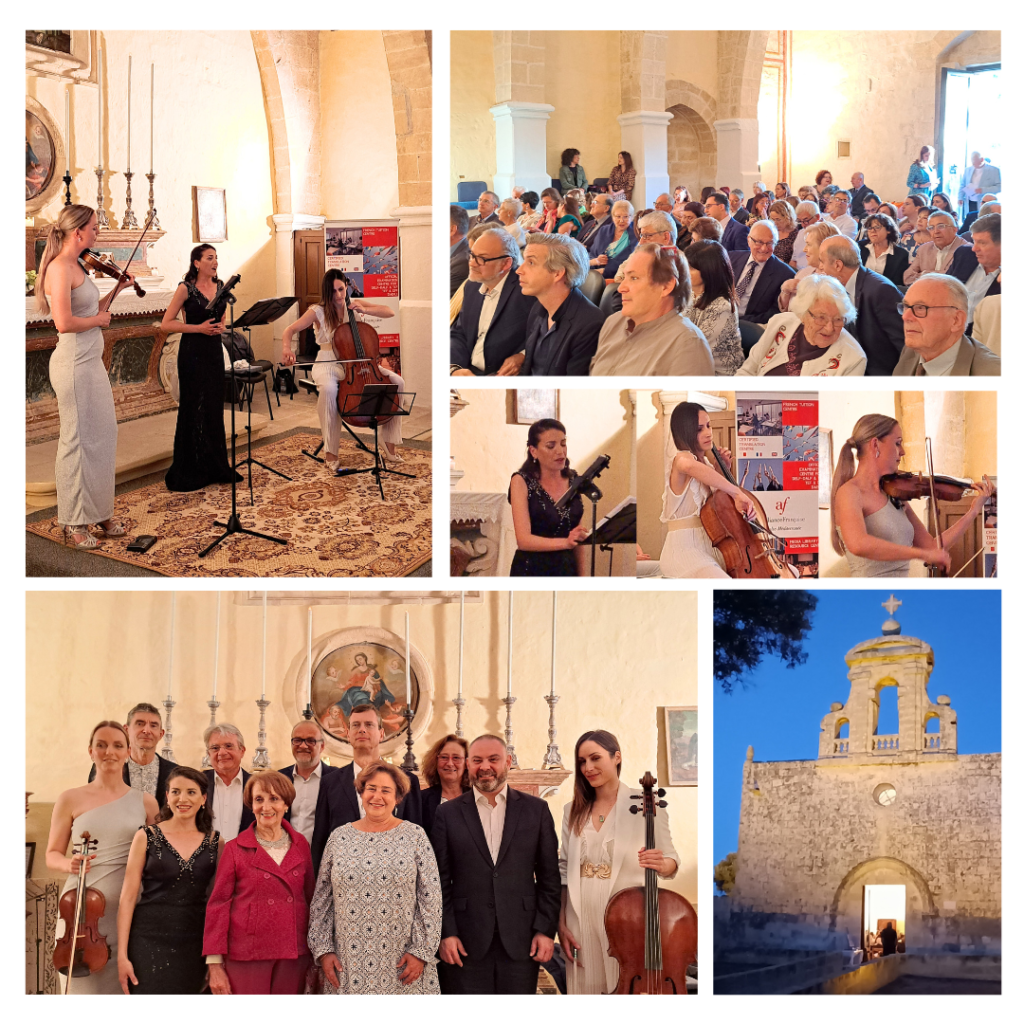 Last autumn, Julie captivated the audience with her world-class performance in aid of Din l-Art Helwa at an exceptional concert under the patronage of the Ambassador of the Sovereign Military Order of St. John, at St John's Cavalier, and returned by popular demand. A member of the Orchestre de l'Opéra de Paris and artistic director of the humanitarian association CoCreate Humanity, her career is studded with awards, grants and prestigious performances. Passionate about chamber music, she has performed with some of the most eminent classical artists in world-renowned concert halls.
Anja Gerter has also won several major competitions and performed with the Ulm Symphony Orchestra and many other renowned musicians. First violin of the "La Finesse" quartet, Anja is concert master of the Berlin Film Orchestra, with whom she toured China.
Clare Ghigo is a highly accomplished mezzo-soprano with an impressive operatic repertoire. She has given recitals in many of the world's major cities. She has taken part in several opera competitions and has been awarded numerous prizes and distinctions. Clare has had the privilege of working with world-renowned singers and is a member of the English National Opera Chorus and a scholarship holder of the EMOA and the Solti Accademia del Bel Canto.
In Bir Miftuh's sumptuous Santa Marija Chapel, this magnificent trio performed the great works of J.S. Bach, Telemann, Handel, Cassado', Bacewicz, Dancla, Mozart and Haydn.
Each in their own way, they shone with their instruments, but they also succeeded in forming a single voice filled with harmony that moved the audience!