Plume d'or Contest : Get your pen, go! 
The Plume d'or contest is an international writing competition offered to students of Alliances Françaises around the world since many years by the association of Defence of the French language. It is sponsored by the French Senate and supported by the Secretariat of the French-speaking world, and the Foundation of Alliances Françaises.
This French writing contest will take place on March 22, from 6 p.m. to 8 p.m. at the Alliance Française de Malte-Méditerranée. It includes two exercises, a language exercise and a written expression exercise. This competition is intended for French language learners with at least an A2 level.
The first prize is a one-week stay in Paris (during the Francophonie week 2024), the following 99 laureates will receive a diploma.
The application to the contest is free. To register, contact your Alliance Française before March 8.
Get your pen, go !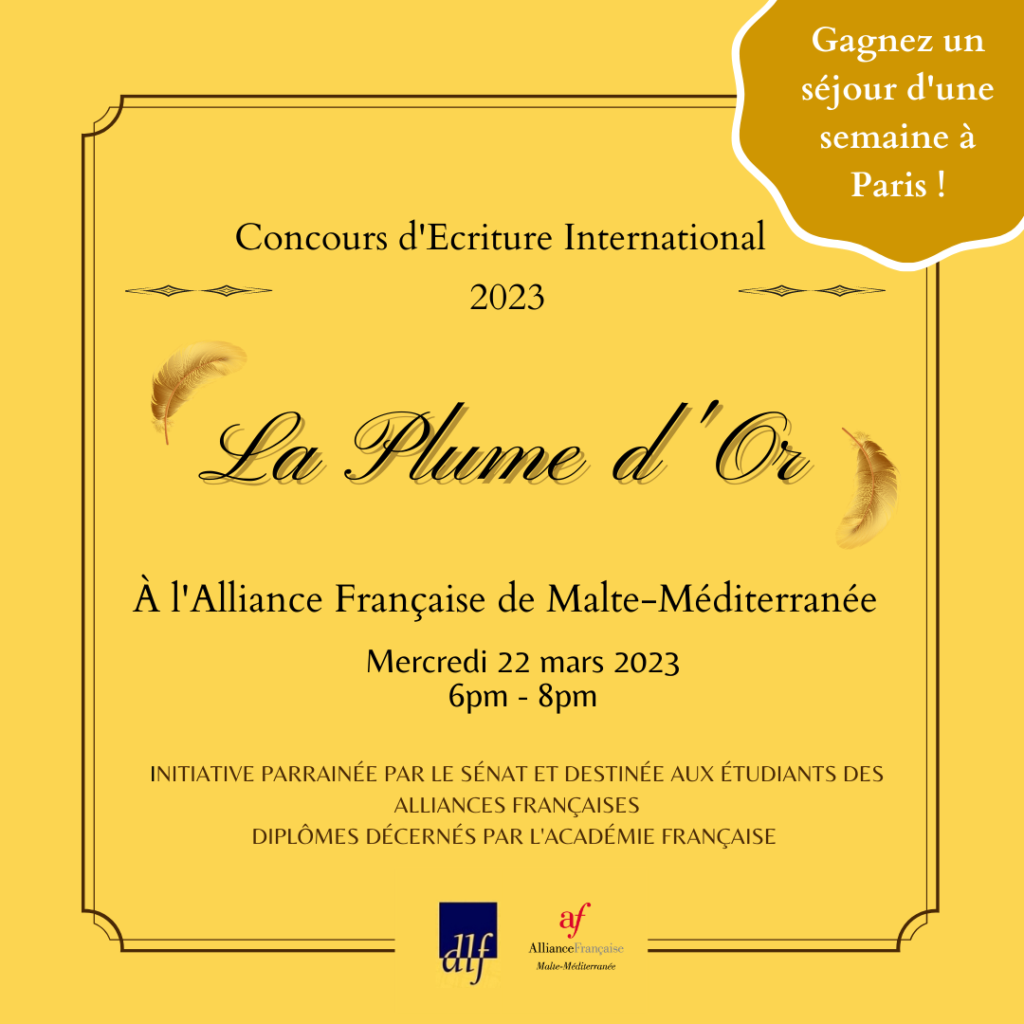 The results of the contest will be communicated on June 15, 2023. 
Follow us on social media to be the first to know about next our next events !