Malta Book Festival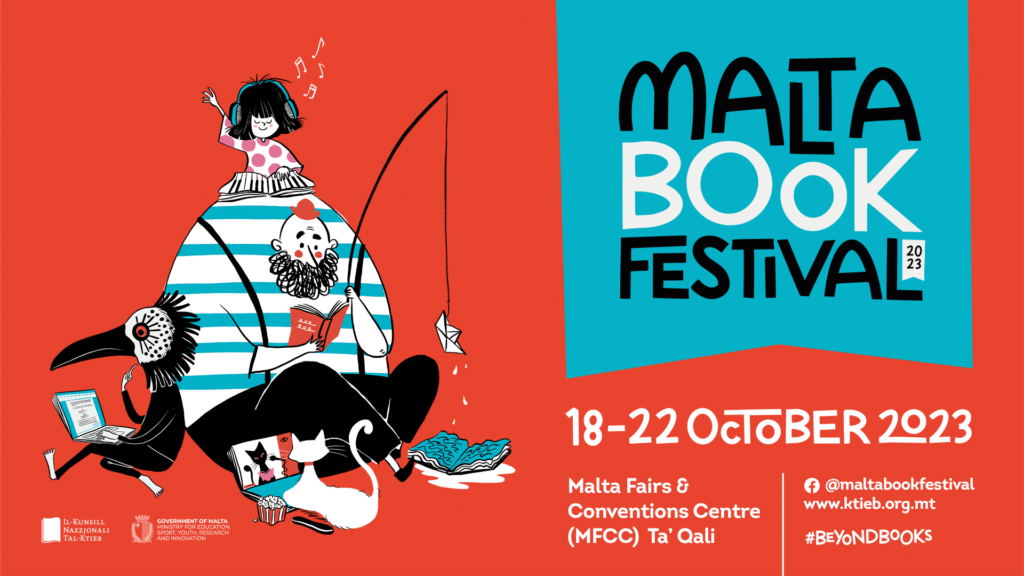 The Malta Book Festival 2023 returns for its 39th edition and will be taking place between 18-22 October at the Malta Fairs & Conventions Centre (MFCC) in Ta' Qali.
This year's edition of the festival carries the theme #beyondbooks, highlighting the medium's potential to transcend the written word and manifest itself in various media – from illustration to audio, theatre to film adaptation. The program of events includes about 100 events over five days – free of charge and held in designated halls – that range from shows and activities for the family and students, to book launches and discussions, writing workshops, performative readings, and professional meet-ups between the public and book industry stakeholders.
The concert VII / Fidwa tal-Bdiewa is the only ticketed event at the 2023 Malta Book Festival; attendance to the Festival and to all other events is free of charge.
Join us at the stand of the French Embassy in Malta and the Alliance française.  Our partner Lireka will also be on hand with a selection of books.
To mark the occasion, we have invited Norbert Bugeja, Director of the Mediterranean Institute and Maltese poet, author of the book translated into French "Oublie qu'elle n'est pas là". You can meet him on our stand on Wednesday 18th from 6pm to 8pm for meetings and book signings.
All students of the AFMM will receive a €5 discount ticket to be scanned at our stand for use throughout the festival.
To see the complete program :