Goliath
On October 12th at 7:30pm, the Alliance Française will screen its first film of the season as part of the French Films Day, at Spatizu Kreativ, featuring the drama movie "Goliath". Directed by Frédéric Tellier and released in 2021, this captivating film promises an immersive cinematic experience. "Goliath" is a gripping and exciting film from start to finish, which revives the cinema verité style, breathtaking and edifying.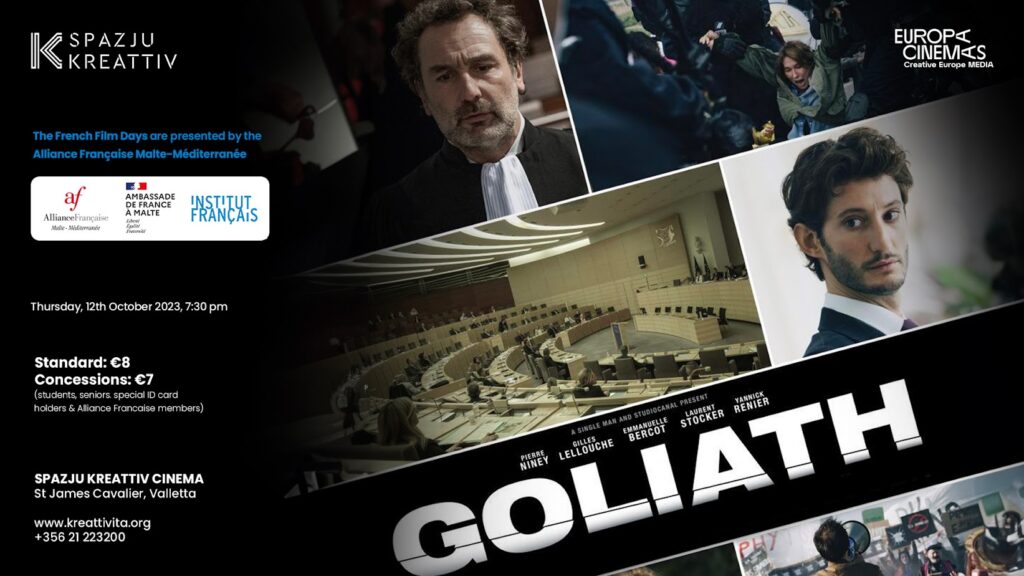 Thursday October 12 at 7:30 p.m. at Spazju Kreattiv
Non-membre price : 8€ – Membre price : 7 €
In French with English subtitles
"Goliath" tells the story of France, a sports teacher by day, a worker by night, is an active campaigner against the use of pesticides. Patrick, an obscure and solitary Parisian lawyer, specializes in environmental law. Mathias, a brilliant lobbyist in a hurry, defends the interests of an agrochemical giant. Following the radical act of an anonymous woman, these three destinies, which should never have crossed paths, are about to collide, clash and ignite.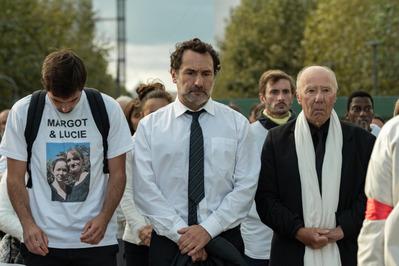 Mark your calendars for French Films Day on October 12th and join us at Spatizu Kreativ to discover the remarkable "Goliath." Don't miss this opportunity to experience the magic of French cinema.
The full programme for French Film Days 2023-2024 is coming soon ! Follow us on our social networks to make sure you don'tmiss any of our events.