The Bears' Famous Invasion of Sicily
Meet us at the next Ziguzajg projection! This festival, organised by Spazju Kreattiv, is the only festival in Malta specifically aimed at children & young people. It presents an enticing programme of international productions and newly commissioned work, including animation movies. This month, in collaboration with France Malta, the Italian Cultural Institute and the Institut Français, we propose you the screening of the film The Bears' Famous Invasion of Sicily by Lorenzo Mattotti, which was released in 2019. This movie for children starting 6 years old is based on the book of the same title by Dino Buzzati.
Linked to this screening, a talk by Dr Adele Barzazzi will take place on Wednesday 18th May at 5:30 pm in the Studio B of Spazju Kreattiv. This talk entitled "Dino Buzzati: Weaving Media in Literature, Visual Arts and Cinema" will retrace the life of the novelist and his work.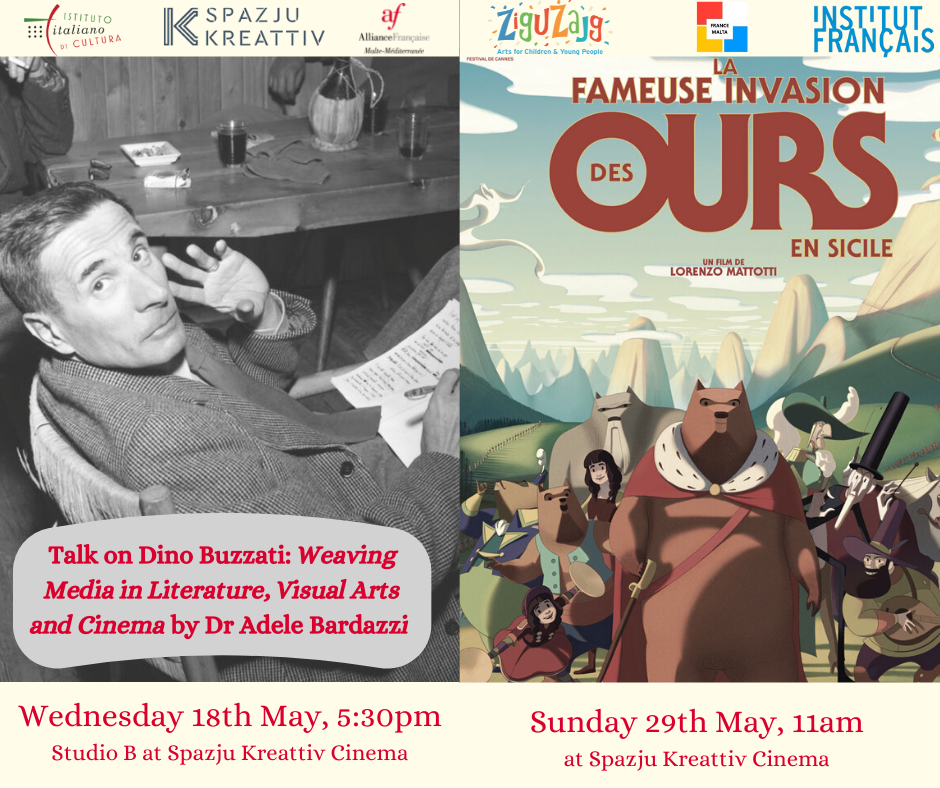 The Bears' Famous Invasion of Sicily
Sunday, 29th May at 11 am at Spazju Kreattiv Cinema
Adult: €7 – Child: €5
One child ticket includes a free admittance for one accompanying guardian!
In French with English subtitles
It all begins the day Tonio, the son of the king of bears, is kidnapped by hunters in the mountains of Sicily… Taking advantage of the harshness of a winter that threatens his people with famine, the king decides to invade the plain where the men live. With the help of his army and a magician, he succeeds in defeating them and finally finds Tonio. But he quickly understands that the bear people are not made to live in the country of men…
See you there!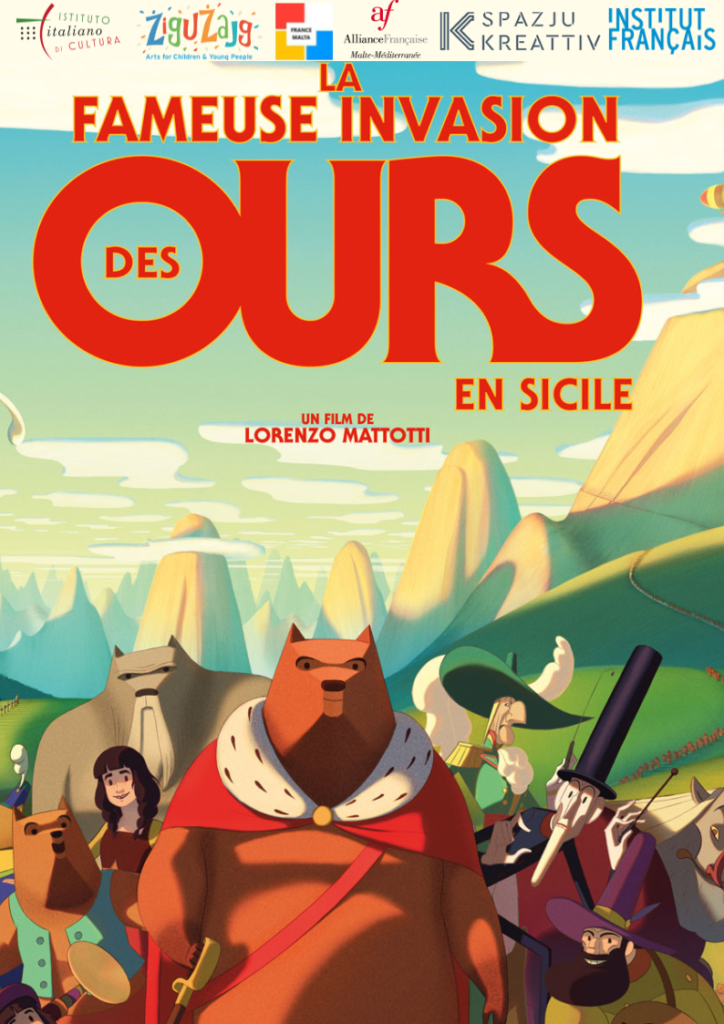 Follow us on social media to be the first to know about next year's screenings!
---