Hiking in Comino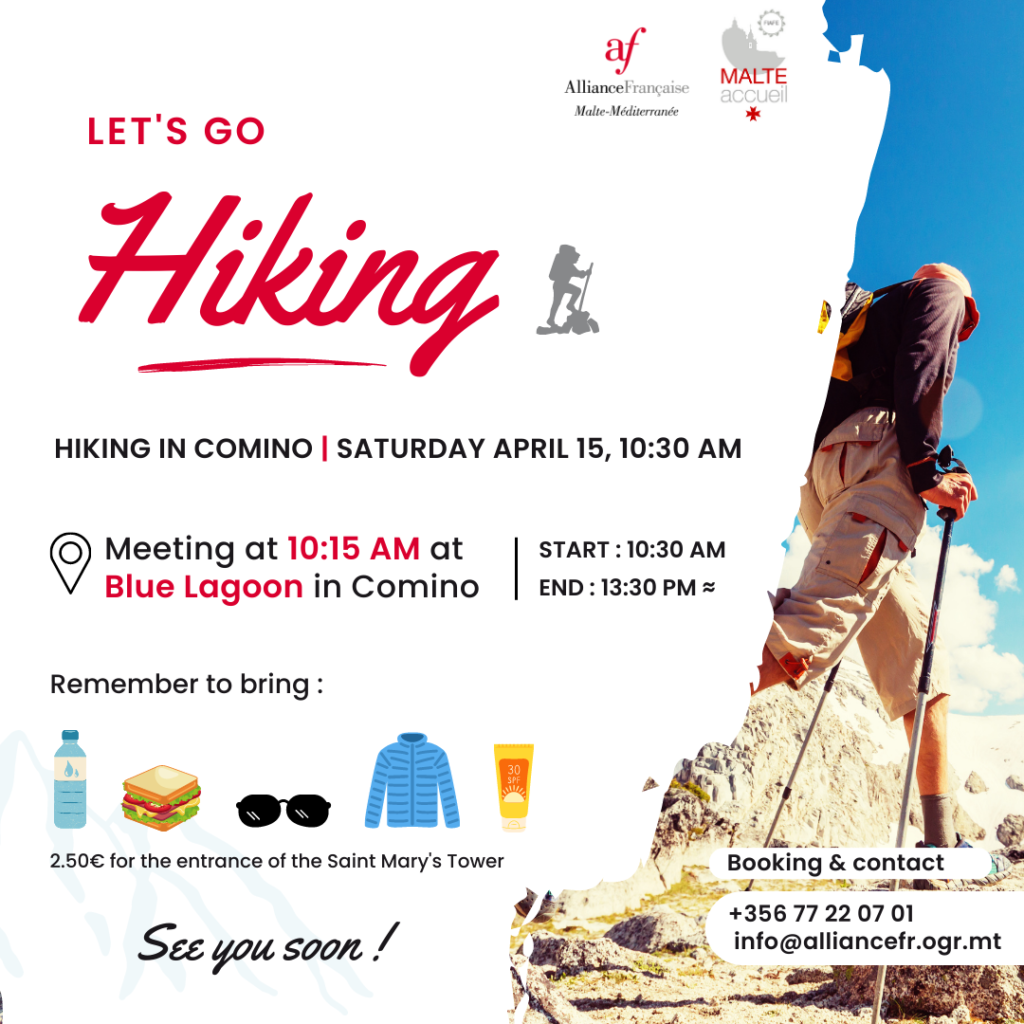 The Alliance Française Malte-Méditerranée and Malte-Accueil are organizing a walk in Comino ! An opportunity to discover the most beautiful corners of the island, to meet new people and to practice French.
Meeting on Saturday April 15th at 10:15 am at the Blue Lagoon in Comino. The walk will start at 10:30 am and will end around 1:30 pm.
For your information, the Alliance Française Malta-Méditerranée and Malta-Accueil team will take the ferry from Cirkewwa to Comino at 10am. People living on the island of Malta can therefore join us at 10am in Cirkewwa to take the ferry.
 Free. To register, contact us at [email protected] or +356 77 22 07 01 
Follow us on social media to be the first to know about next our next events !