The Red Collar
In June, the Alliance Française Malte-Méditerranée invites you to watch a French historical movie at Spazju Kreattiv on Wednesday, June 14 at 7:30 pm. On the program: The Red Collar, by Jean Becker, adapted from the novel of the same name by Jean Christophe Rufin. A trial film where mystery and love intertwine!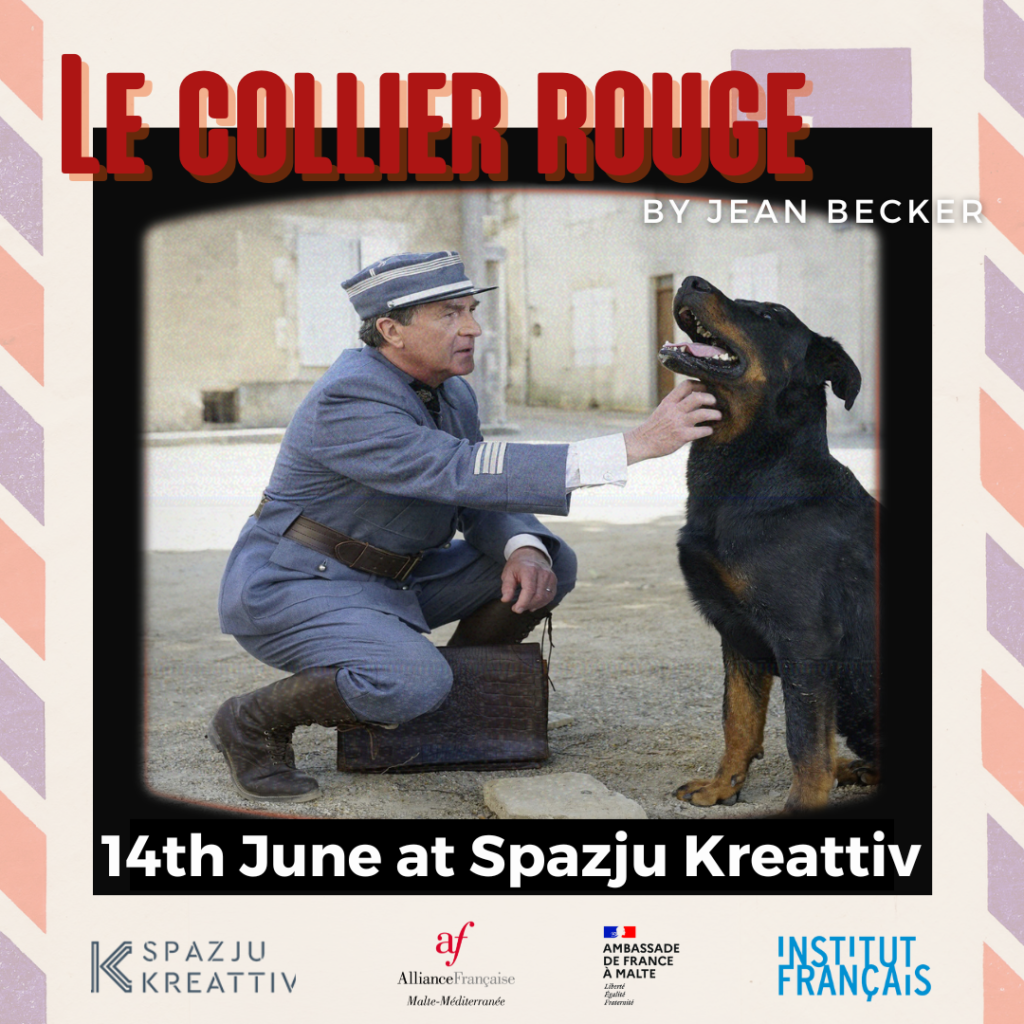 France
Wednesday June 14 at 7:30 p.m. at Spazju Kreattiv
Non-membre price : 8€ – Membre price : 7€
In French with English subtitles
In 1919, in a small town under the crushing heat of summer, a war hero is held prisoner in an abandoned barracks. Outside, his mangy dog barks night and day. Not far off in the countryside, an extraordinarily intelligent young woman works the land, waiting and hoping. A judge whose principles have been sorely shaken by the war is coming to sort out this case of which it is better not to speak. Three characters. In their midst, a dog that holds the key to their destinies and this intriguing plot.  
Don't wait any longer and reserve your seat!
Follow us on social media to be the first to know about next year's screenings !