Les 2 Alfred
En ce beau mois d'avril où le printemps fait son nid, l'Alliance Française de Malte-Méditerranée vous propose de visionner une comédie française au Spazju Kreattiv le mercredi 19 avril à 19h30. Au programme : Les 2 Alfred, de Bruno Podalydès, avec Denis Podalydès et Sandrine Kiberlin dans les rôles principaux. Un film à voir dans la joie et la bonne humeur !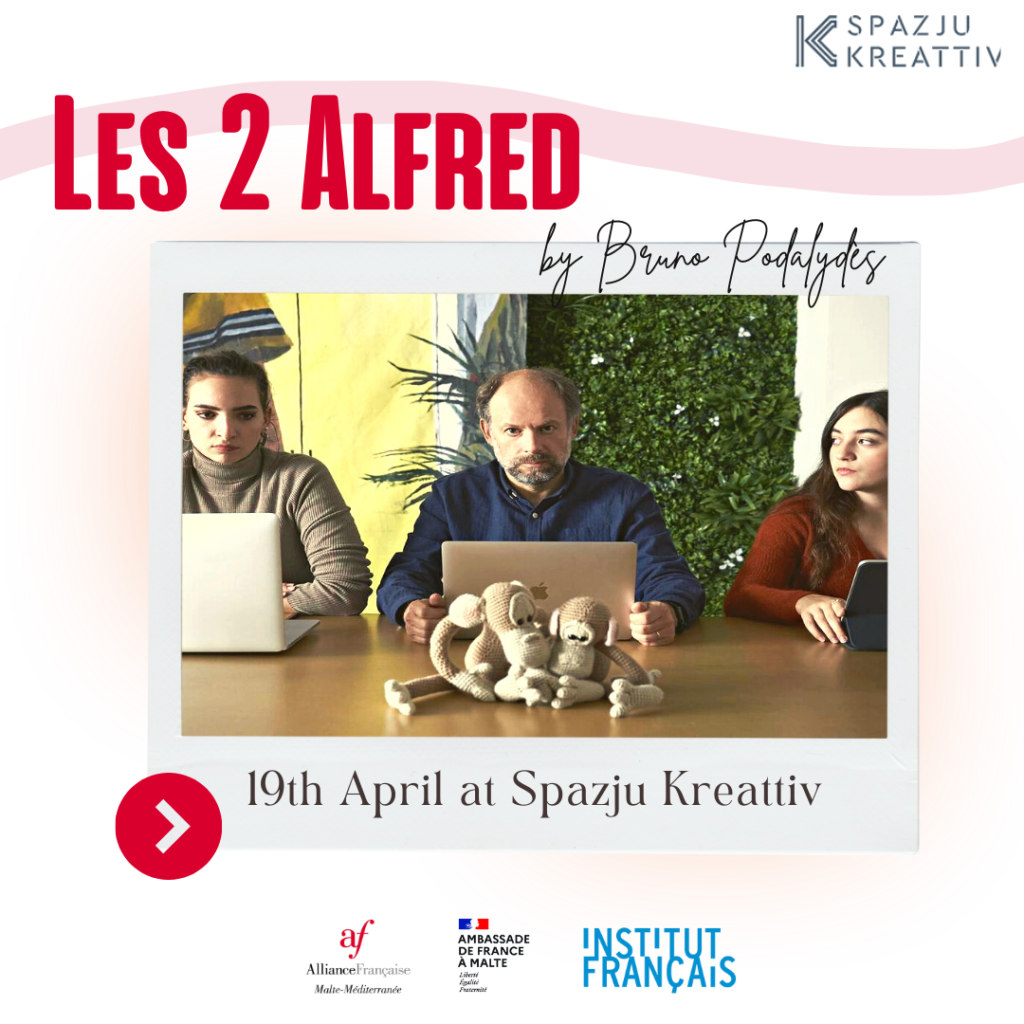 Les 2 Alfred 
Mercredi 19 avril à 19:30 au Spazju Kreattiv Cinema 
Prix non-membre : 8€ – Prix membre : 7€
In French with English subtitles
Alexandre, chômeur déclassé, a deux mois pour prouver à sa femme qu'il peut s'occuper de ses deux jeunes enfants et être autonome financièrement. Problème: The Box, la start-up très friendly qui veut l'embaucher à l'essai a pour dogme : « Pas d'enfant! », et Séverine, sa future supérieure, est une « tueuse » au caractère éruptif. Pour obtenir ce poste, Alexandre doit donc mentir… La rencontre avec Arcimboldo, « entrepreneur de lui-même » et roi des petits boulots sur applis, aidera-t-elle cet homme vaillant et déboussolé à surmonter tous ces défis? 
N'attendez plus et réservez votre place !
Follow us on social media to be the first to know about next year's screenings !