The Shiny Shrimps
It's almost time to get back to school and yet, we are delighted to announce you that the season 2022 – 2023 of #French Films Days is about to start ! Our festival of French films, the only one in Malta, is coming back to impress you !  
For the first film of the season in September, the Alliance Française de Malte-Méditerranée, Spazju Kreattiv and the French Embassy in Malta, in collaboration with ARC association, are delighted to present you, in honor of the Pride Month in Malta, the film The Shiny Shrimps by Cédric Le Gallo and Maxime Govare. The film, released in 2019, will be screened at Spazju Kreattiv, Wednesday, the 21st of September at 7:30pm.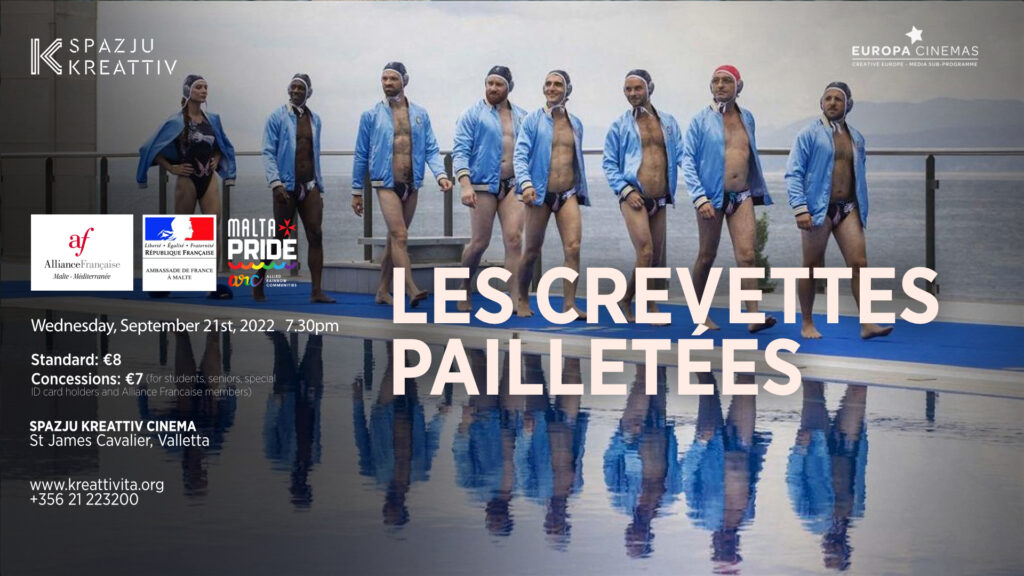 The Shiny Shrimps 
Wednesday, 21st September at 7.30 pm at Spazju Kreattiv Cinema
Standard price: 8€ – Members' price: 7€ 
In French with English subtitles. 
After making homophobic remarks, Mathias Le Goff, a swimming world vice-champion, is condemned to train the "Shiny Shrimps", a gay water-polo team, more driven by parties than by the competition. This explosive team will then travel to Croatia to participate in the Gay Games, the largest homosexual sports gathering in the world. Along the way to Croatia, Mathias will discover an unusual world which will shake up his convictions and allow him to reconsider his priorities in life.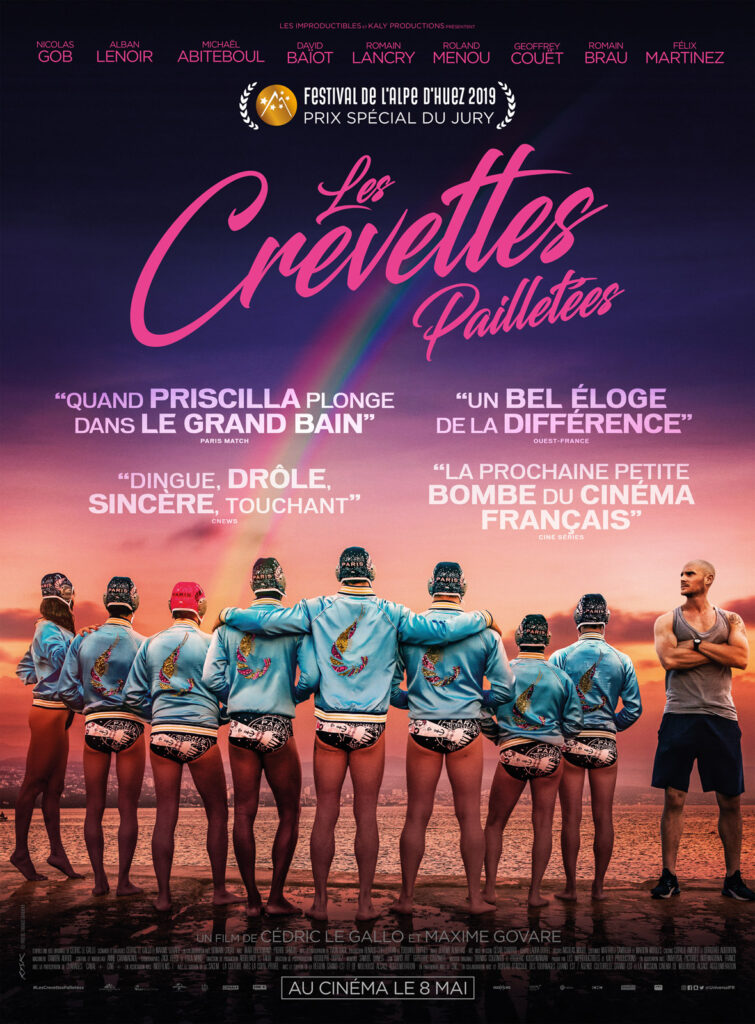 See you there! 
Follow us on social media to be the first to know about next year's screenings!
---