"Napoleon Bonaparte & Malta" Conference

To mark the release of the film Bonaparte, the Alliance Française is organising a lecture by the expert Alain Blondy on the theme of "Napoleon Bonaparte and Malta".
The lecture will take place on 29th November at 20:00 at the Alliance Française de Malte-Méditerranée and will be held in French.
The conference is free but suggest to booking.
The conference will be divided in several stages :
1- Malta's situation in the face of the revolution
2- French appetites for Malta
3- Bonaparte, an embarrassment for the Directoire. The Egyptian expedition.
4- Bonaparte in Malta. The role of Régnault.
5- Napoleon and his attempt to make up for the mistake of taking malta.
6- The war and its consequences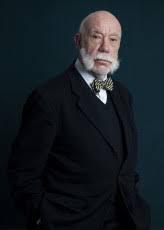 Alain Blondy is a university professor who taught at CELSA (Paris IV) for over thirty years. A visiting professor (in Tunis, Cyprus, Moscow, etc.), he has also taught at the University of Malta and is considered one of today's leading specialists on the Mediterranean world, on which he has written several books.
Don't wait and book your place now to find out more about the history of Napoleon in Malta by sending an email to [email protected].